Solar Electric Advantages
Solar electric power provides a great return on investment towards residential electrical costs. Endries Solar and Electric's customized solar systems will help maximize your energy efficiency, reduce monthly utility costs, and reduce environmental impacts associated with residential energy consumption.
Each of our solar electric plans are customized to fit unique residential needs, so no plan is the same! Contact our solar energy experts today to learn more about maximizing your home's energy potential through innovative solar electric power.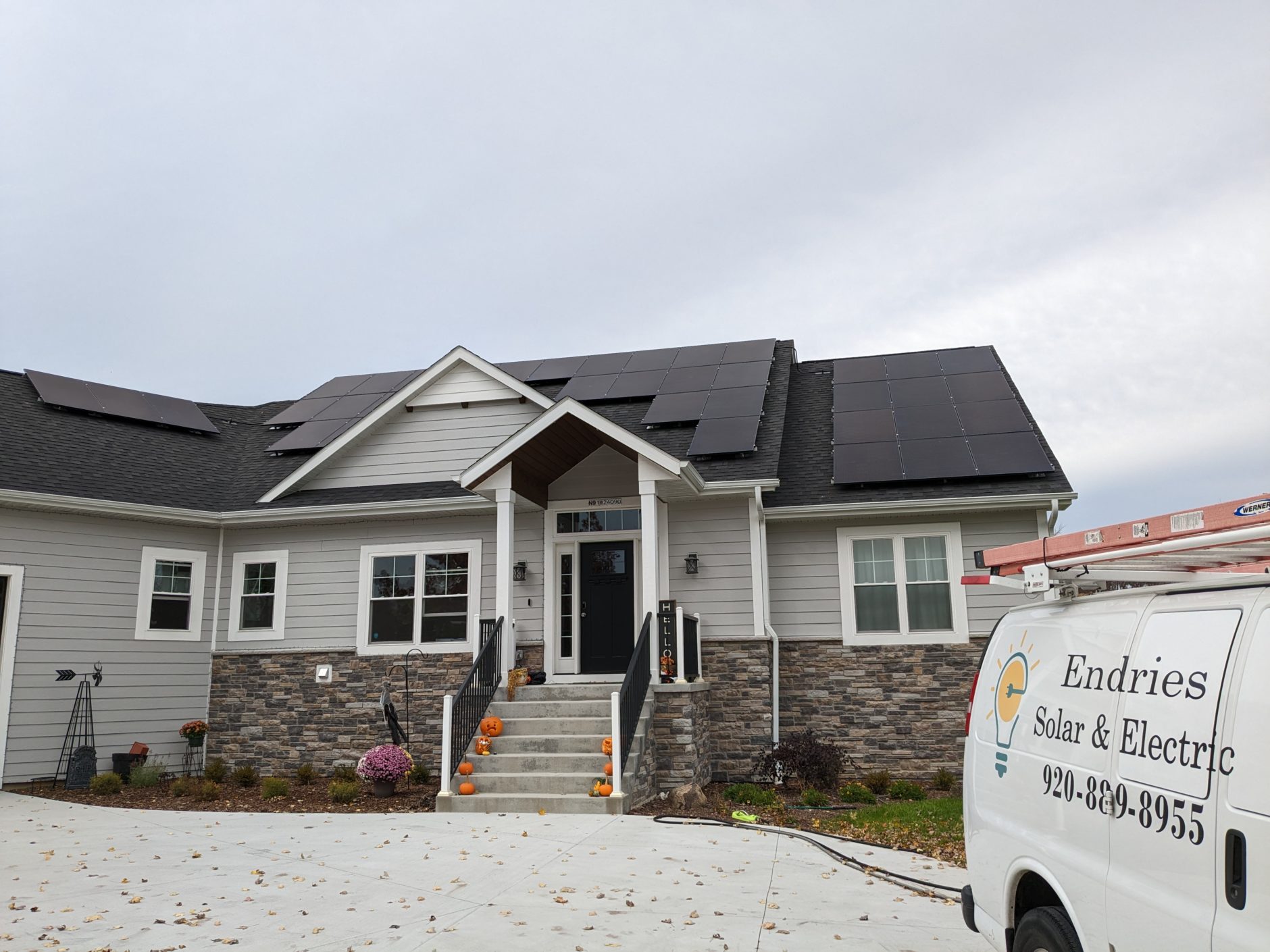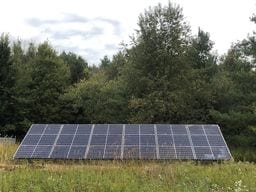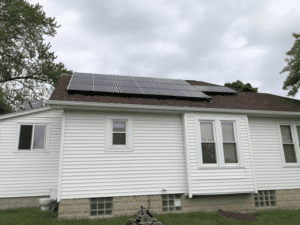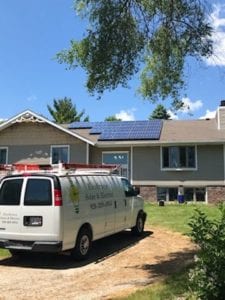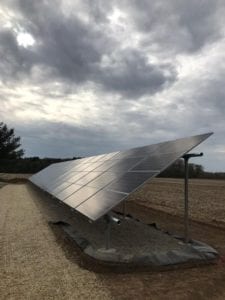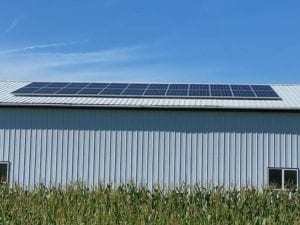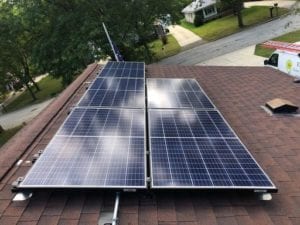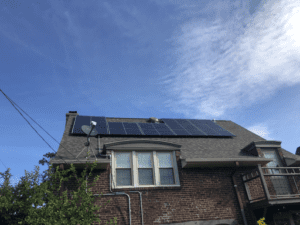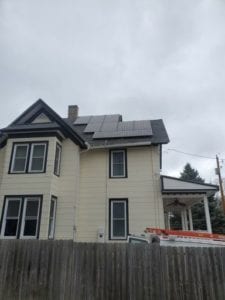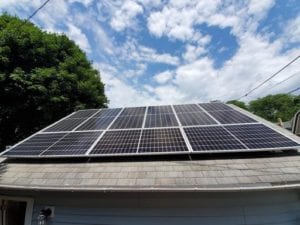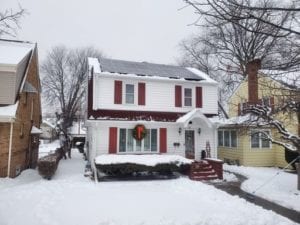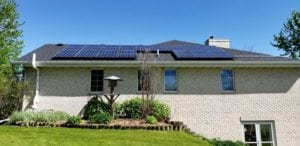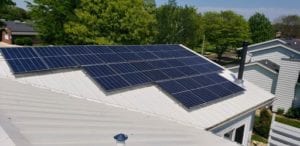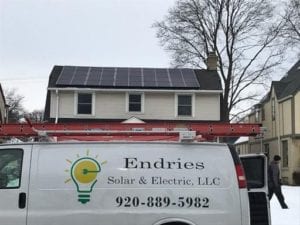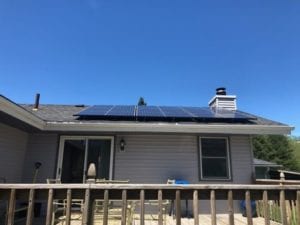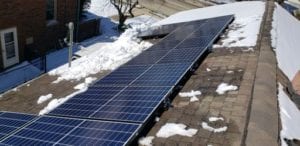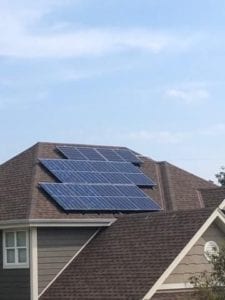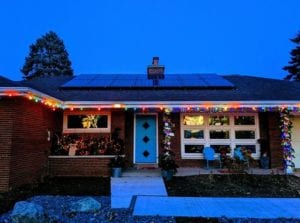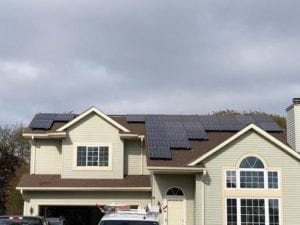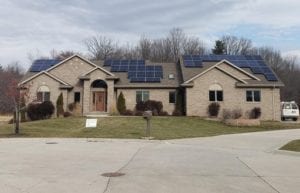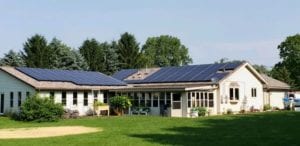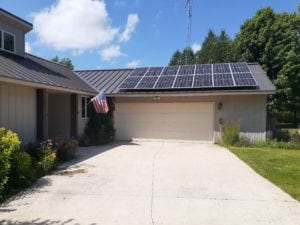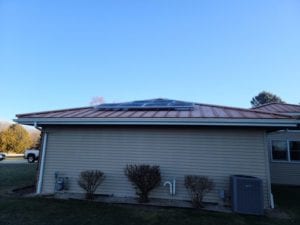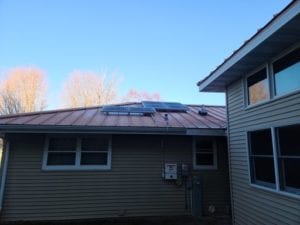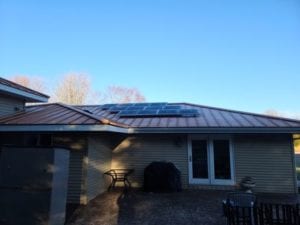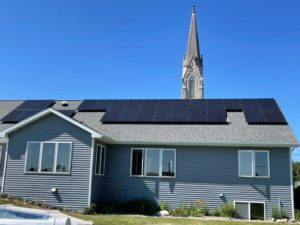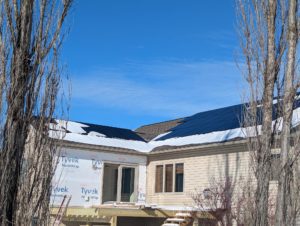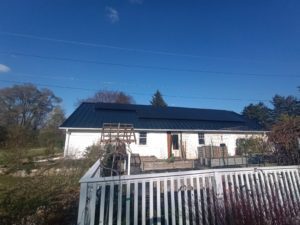 Our Process
Endries Solar & Electric's process strongly believes in acquiring detailed past energy usage data and the most accurate current measurements taken on site. This knowledge is crucial in delivering our Endries Solar and Electric clients the most cost-effective systems with energy production and savings projections you can trust. 
Gather, Analyze, and Project
Your Endries Solar & Electric solar energy consultant must acquire previous energy usage and inquire about any expected lifestyle changes that may affect future energy usage. This is a critical part in this partnership, allowing us to share our knowledge and experiences had by previous homeowners in a similar position.
Endries Solar and Electric strongly believes that our goal of delivering optimal systems design with future projections you can trust requires on-site data gathering/analyzing.
Measuring roof pitch and quantifying shading obstructions during different times of the day along with different days of the year allows us to make these energy production projections with conviction. It is encouraged that a homeowner share with his/her consultant, any expected future changes to their energy consumption or property design. We want homeowners to feel empowered with the knowledge of what is possible, what to expect throughout the upcoming journey and encourage them to ask any questions they have at this time.
Design of your system will commence, based on the preferences you shared prior with our solar consultant during the site assessment. Our NABCEP (North American Board of Certified Electrician Practitioners) certified team's design will follow all your local municipality's codes, utility's requirements along with being NEC (National Electric Code) compliant.
After this has been completed a homeowner will be confidently presented with option(s) taking into account all accumulated data that makes their situation so very unique.
With a signed contact along with down payment, Endries Solar and Electric will begin obtaining required permits and interconnection approval. We will also take care of reserving the Focus on Energy rebate you are eligible for.
With permits and interconnection approval secured, we will coordinate a date to install your system. One of our Endries Solar and Electric crews will promptly install your new renewable energy system on the agreed upon date and arrange for inspection of system as soon as possible.
System Commissioning & Monitering
On the date of your commissioning, your Endries Solar and Electric solar expert will review with you the installed components of your system as it is connected to "the grid". Your system will be tested by your utility and there will be utility-required paperwork to sign. The last step will be a review of how you will be able to monitor your system's production from your smartphone, tablet and/or personal computer.