About Endries Solar & Electric
SOUTHEAST WISCONSIN'S #1 SOLAR INSTALLATION TEAM
Endries Solar & Electric is a full-service solar electrical product and service provider. With over 100 years of combined experience, we specialize in residential and commercial solar installations. As the leading solar installation provider in Southeast Wisconsin, we pride ourselves on our expertise, affordibility, and a great customer experience.
We have installed over 1,000 PV solar electrical systems designed by our owner, Russel Endries. Our clients can rest assured that their system will be installed to maximize production while meeting all codes and requirements. Our goal is to reduce residential and commercial ecological footprints while initiating substantial long-term savings on your electrical bills. Endries Solar & Electric provides a win-win solution for the environment and our customers.
Endries Solar & Electric is fully licensed and insured solar renewable energy installer/service provider.
Nationally, Endries Solar and Electric is proud to be accredited through NABCEP (North American Board of Certified Energy Practitioners), the primary organization setting competency standards for professionals in the renewable energy field. We can also be found on Wisconsin's Focus on Energy's select list of Trade Allies.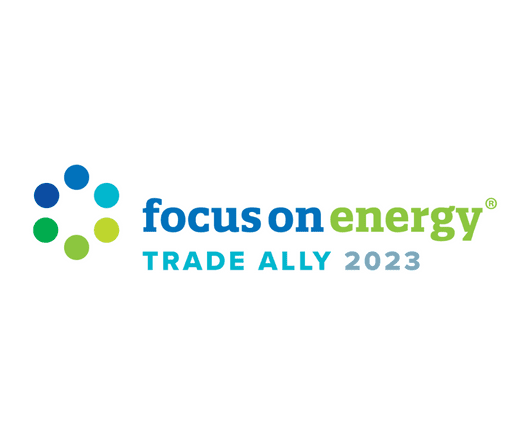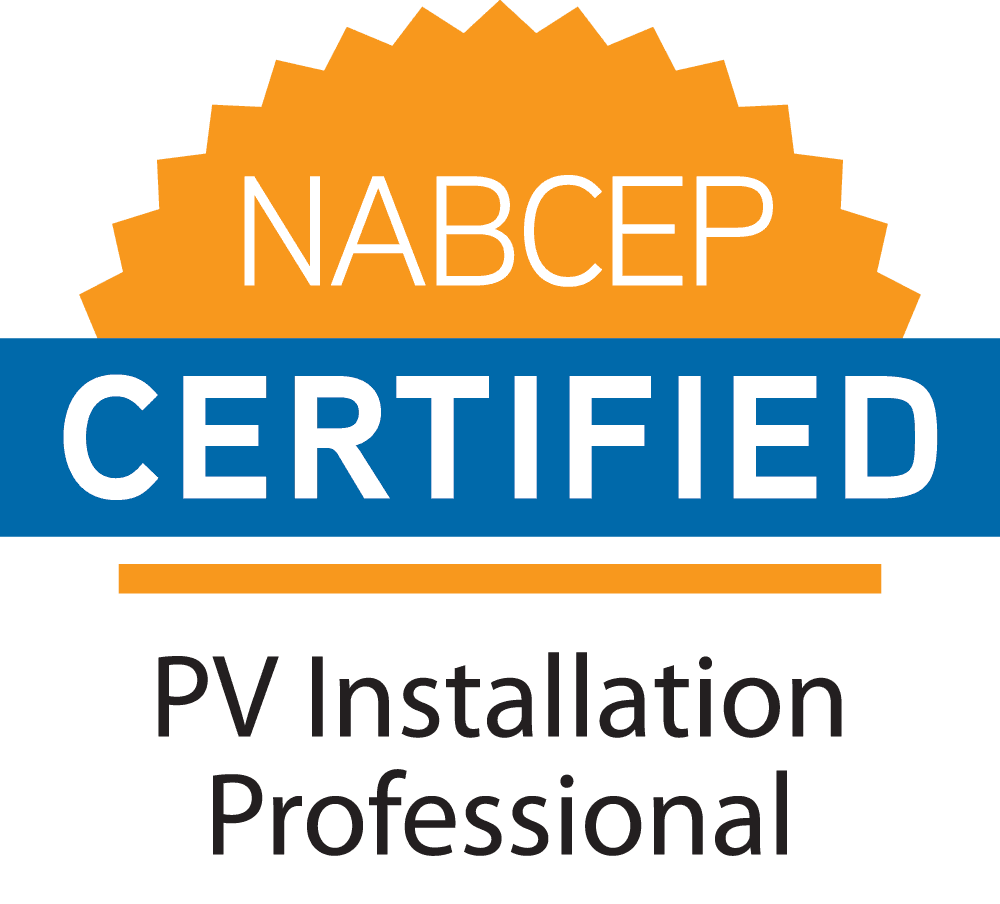 The people behind our Great Service
Meet the Endries Solar & Electric Team!
Our team is dedicated to providing high-quality, cost-effective solar electricity solutions for northern and southeastern Wisconsin business and residential customers.
All of our solar electric services are performed by licensed and insured Endries Solar & Electric employees; no subcontractors!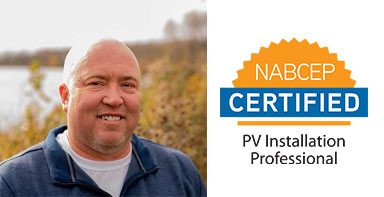 Russel Endries
Owner/President
Russel is a NABCEP certified master electrician with over 22 years of experience. He found his passion for solar when he installed his first system over 17 years ago. When he is not at work, he enjoys spending time with his family, two dogs and watching/playing sports.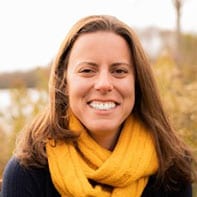 Sarah Endries
Accounting/Finance Director
Along with Russel, Sarah has been with the company from the beginning. She is a graduate of Silver Lake College with a bachelor's degree in accounting. Outside of the office, Sarah looks forward to spending time with her family, traveling and being outdoors.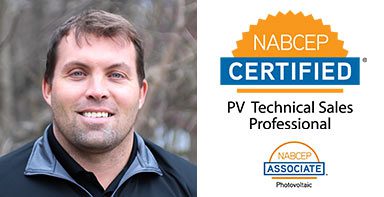 Will Madson
Commercial/Residential Sales Consultant/Sales Manager
Will is our lead Commercial Solar Consultant/Residential Solar Consultant. Along with his 4.5 years of experience he is 1 of only 3 NABCEP Certified PV Technical Sales Professionals in Wisconsin. He is driven by his passion to educate businesses and homeowners to understand the incredible short-term & long-term benefits of being a clean energy producer. Will is a native of Sheboygan and graduate of Carthage College in Kenosha, majoring in Accounting with a minor in Computer Science. A 6.3KW solar energy system featuring Hanwha QCell modules and Enphase IQ microinverters powers his Town of Sheboygan net-zero home. His hobbies include camping and mentoring quite a few young aspiring baseball pitchers. Reach out to Will today at 920.889.8093.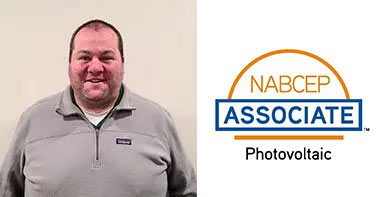 Peter Reschke
Residential Sales Consultant
Peter is a Native of Sheboygan where he currently resides, Graduate of Lakeland University with a bachelor's degree in criminal justice. Peter has over 10 years of sales experience with more of a focus in finance. His hobbies include anything sports related and he enjoys watching his niece and nephew in all sports they play.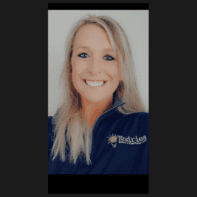 Krystal Pfeifer
Office Manager
I graduated from Kiel High School in 2005 and currently reside in New Holstein with my boyfriend, our 3 kids, and our puppy Lambeau. I worked in electrical distribution since 2012 until I decided to make a change in April and came to work for Endries. My passion is to help make the lives of customers easier and have fun doing it. In my free time, I love to spend time with my family, watch our kids play sports, and I really enjoy all activities that involve being in the sun.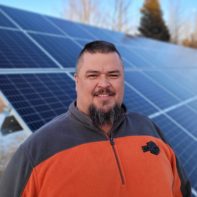 Troy Wenzel
Operations & Safety Manager
Troy has over 30 years of electrical experience with 19 years of Solar experience. In addition, he has been a Safety coordinator for the past 7 years. Troy is certified with First Aid, CPR, OSHA 30, ARC Flash and is a certified Tesla installer. He resides in Cedar Grove with his wife on their hobby farm. With the last of their four children moved out into adulthood, they still have 4 freeloading dogs (2 chihuahuas, 1 black lab and 1 German Shepard), 12 goats, 7 Brahma chickens, 29 other chickens, 4 turkeys and if his wife gets her way, there will likely be more additions in the future. Troy has also installed a 16 KW Enphase ground mount photovoltaic system with (40) 400W boviet bi-facial modules on his property with 2 Telsa powerwall back up battery units. When he has spare time, Troy enjoys hunting, fishing, snowmobiling, and riding his Harley.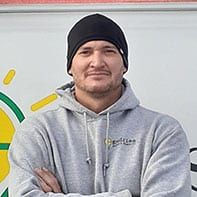 Kris Russell
Lead Journeyman Electrician
Kris, the oldest of 3 brothers, as well as a Plymouth native and current resident where he lives with his wife and two daughters. Kris is our lead electrician with over 15 years of experience in the solar field, additionally, Kris holds certifications in First Aid, CPR, OSHA 10, Enphase Storage installation, Load control for Enphase backup, IQ8 Microinverter installation and Enphase generator suppport. He also boasts that the first annual Endries Solar & Electric golf outing trophy is proudly displayed in his trophy case.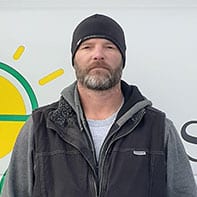 Tyler Guell
Electrician/Crew Leader
Tyler is a native of Eden, WI and graduate of Winnebago Lutheran Academy. Tyler is an electrician, crew leader, and heavy equipment operator while holding his certification in first aid, CPR, OSHA 30, Tesla Solar powerwall installation, and solar electrical design/installation. While away from work, Tyler is a promoter for Pruvit Ketones and just launched his own clothing line, Buckin Goods. Tyler carries a passion for sharing information about solar energy with family members, his community or with a perfect stranger is infectious and impossible to miss.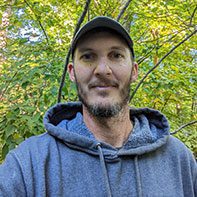 Tyler Russell
Journeyman Electrician/Crew Leader
Tyler has been an electrician for 15 years – 11 of them in the solar industry. In his free time, he likes to go camping with his family, hunt, and do small projects around the house.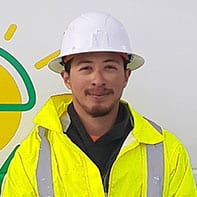 Brandon Zamora
Lead Solar Installer/Electrical Apprentice
Brandon grew up in Kiel and graduated from Kiel High School. He has 3 years of solar installation experience along with OSHA 10 certification. Brandon is an outdoor enthusiast that enjoys spending his free time with friends and family. He admits to having an addiction to making excessive purchases at his local Home Depot. Pittsburgh Steelers and Boston Celtics are Brandon's favorite teams behind only, the Endries Solar & Electric team. Brandon connects with Walt Disney's famous quote, "The way to get started is to quit talking and begin doing".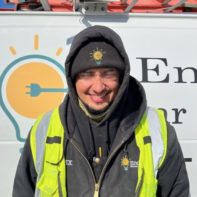 Alex Scholz
Solar Installer
My name is Alex Scholz and I have always enjoyed electrical work having worked with robotics installation and was very excited to make the switch to solar with Endries. My hobbies include drumming in a band called the pineapple hunks, gaming and hanging out with friends.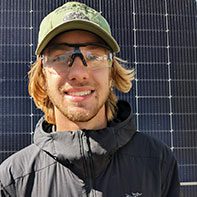 Ben Parks
Solar Installer
My name is Ben Parks and I am from Madison Wisconsin. I graduated from Sheboygan Christian High school in 2021 and completed an electricity and industrial wiring program at Moraine Park Technical College in 2022 to obtain my electricity technical diploma. I enjoy spending my free time with friends and family, as well as making music, playing piano, video games, watching football, or going out with my co-workers on the weekends. I have recently taken a deep interest in Milwaukee tools, and I am making it my goal to collect every tool ever made by the company.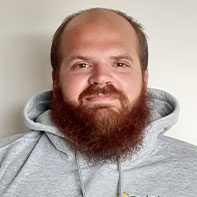 Logan Rogler
Solar Installer
Logan has been in the electrical field for 3 1/2 years. He recently purchased his first house in Kiel, WI. In his spare time, he likes to fish or game, do house renovations, or spend time with his family.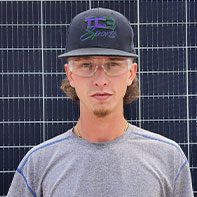 Logan Bechler
Solar Installer
Hi, I'm Logan Bechler from Fond Du Lac, WI. I was roofing the past year before I started at Endries. I'm looking forward to making the world a better place panel by panel!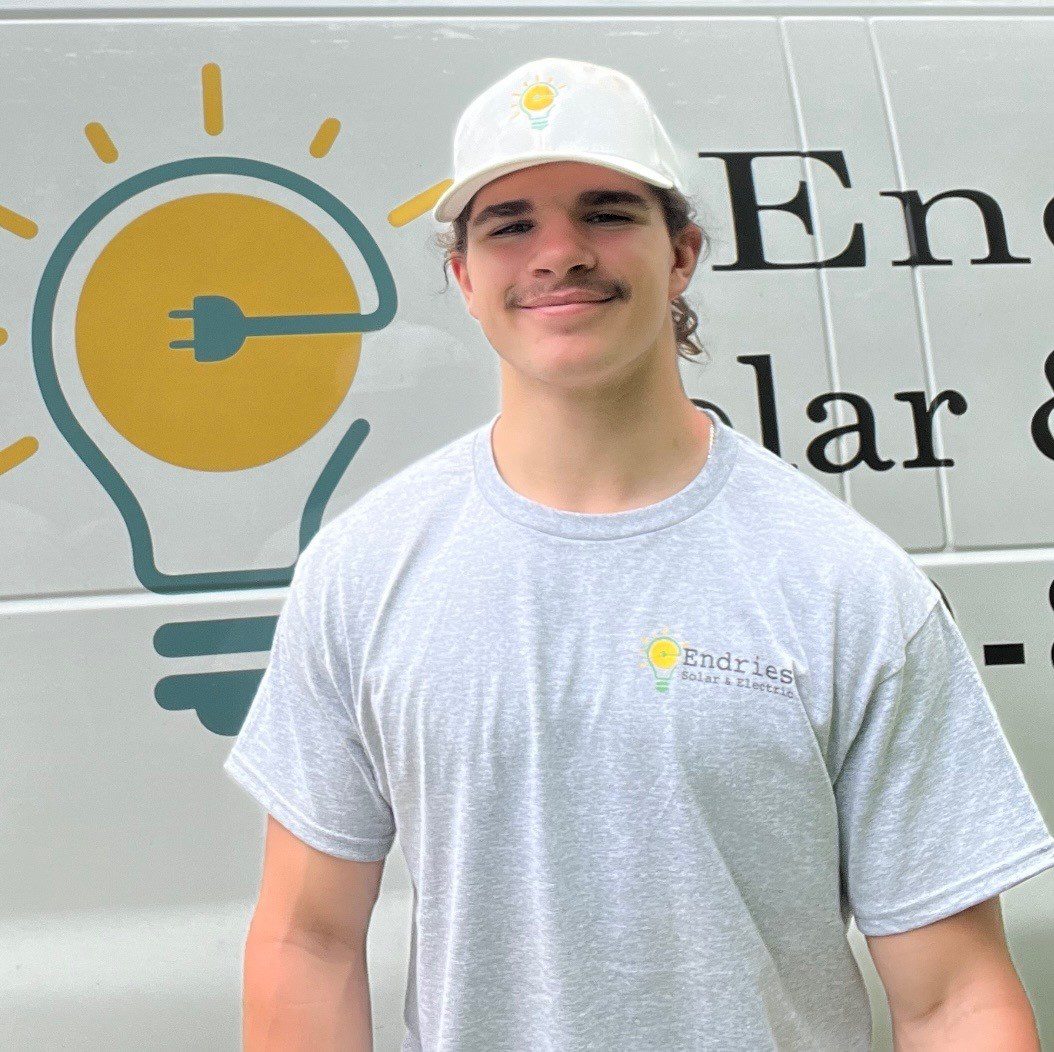 Terry Guell
Solar Installer
Terry is a 2023 graduate from Winnebago Lutheran Academy in Fond Du Lac, WI. Terry enjoys hanging out with friends, golf, and is excited to start his career in the solar industry.